Architectural Sandblasting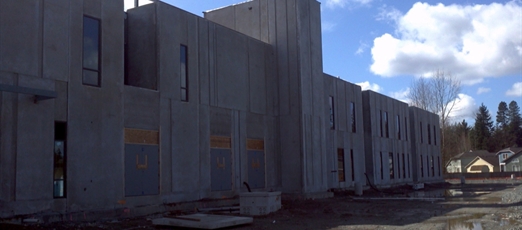 Architectural Concrete Sandblasting is usually performed on new concrete to achieve a certain look or surface texture. Sometimes it is even done to try to mimic older concrete or to expose the aggregate. We can use a light, medium or heavy blast to achieve many different surface textures.
Below are a few of the Architectural Sandblasting Projects we have completed:
---
Marysville, WA - Everett Clinic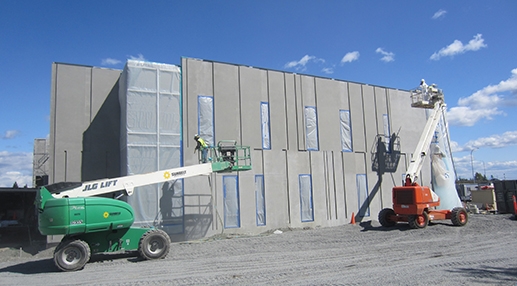 Our crews worked long days on this 30-day/16,000 sq. ft. architectural sandblasting project in Marysville. This project was particularly tricky due to the brand new, and very expensive, custom windows they just installed that we had to protect from damage. Several days went into prepping the building, as you can see here. We also did about 2,000 square feet of interior walls (not pictured). The building was designed using Lean methodologies and delivered within an aggressive schedule and construction budget. Read more about this project on our blog...
---
Redmond, WA - Apartment Complex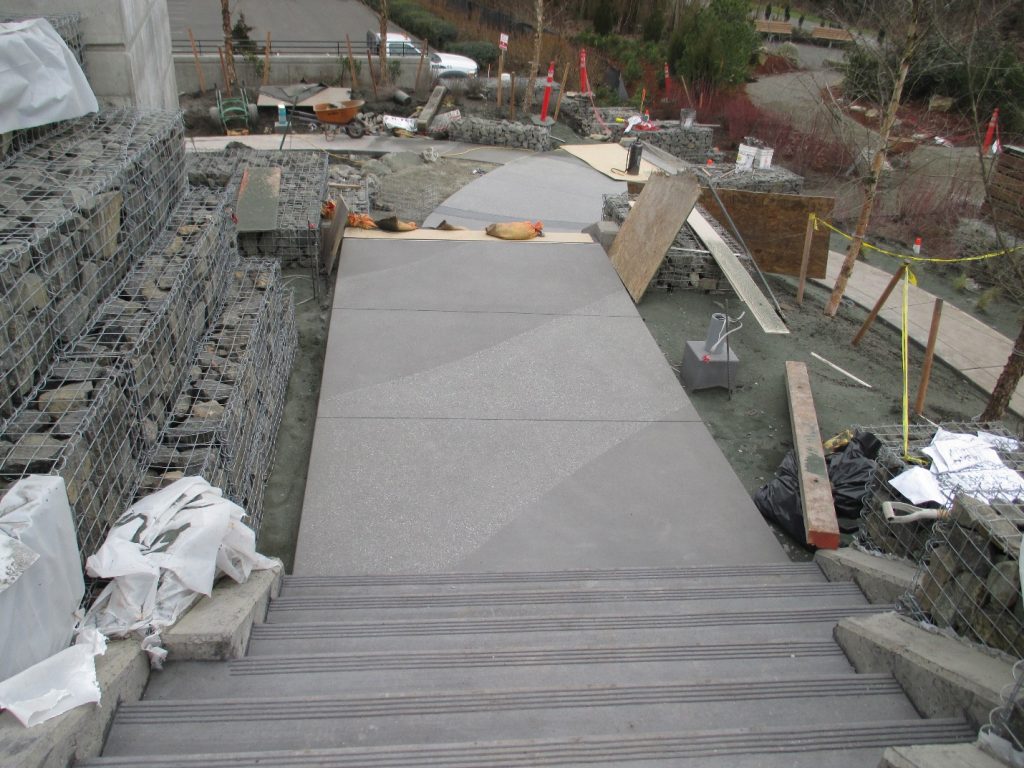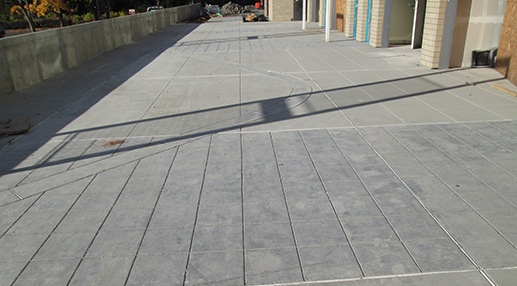 For this project we were asked to blast concrete sidewalks around a new apartment complex in Redmond. We used light, medium, and heavy levels of sandblasting to get a cool look that the architect had spec'd out to accentuate the different colored concrete creating an amazing wave pattern in the walkways.
---
Kent, Wa - Stairs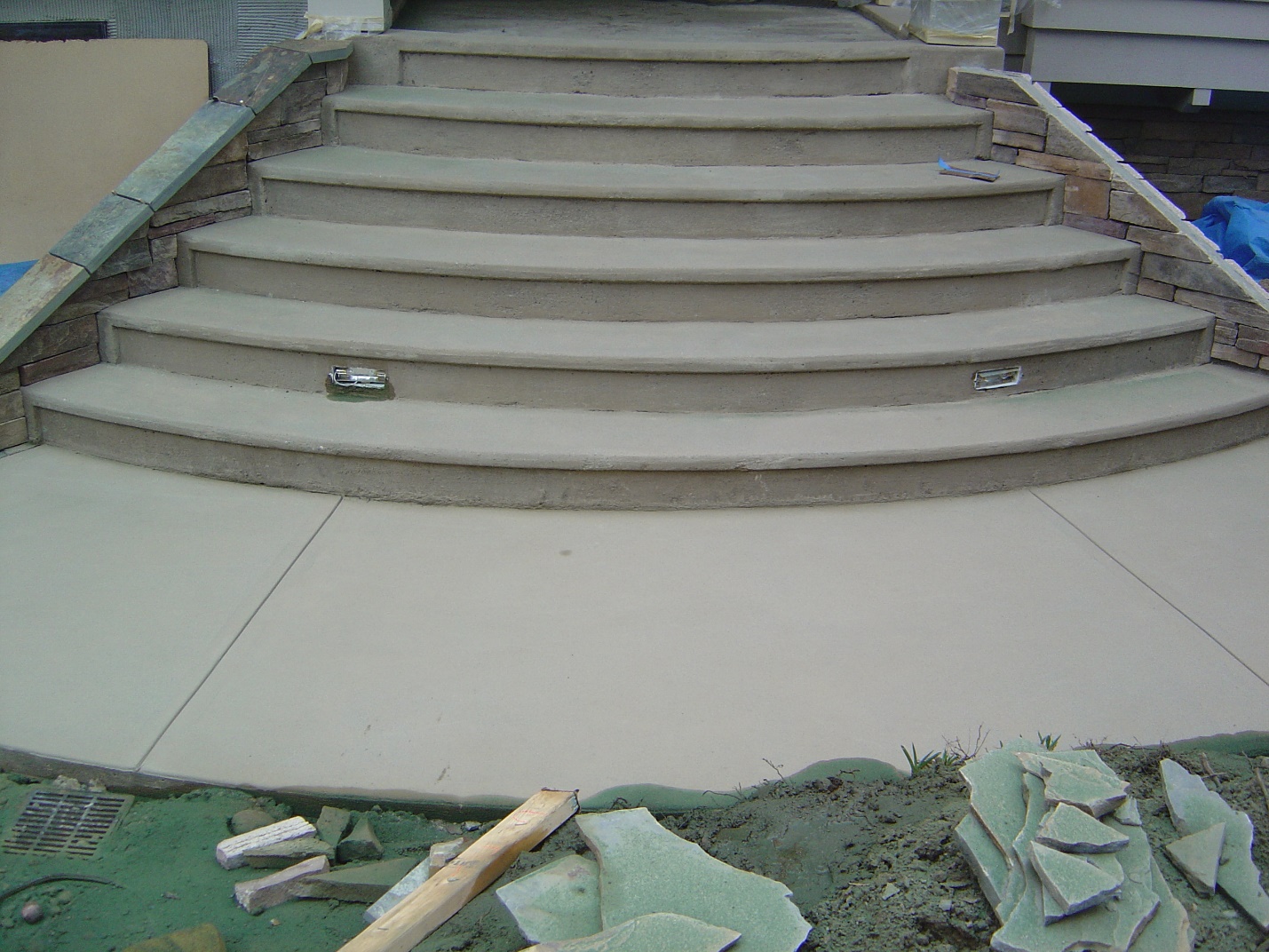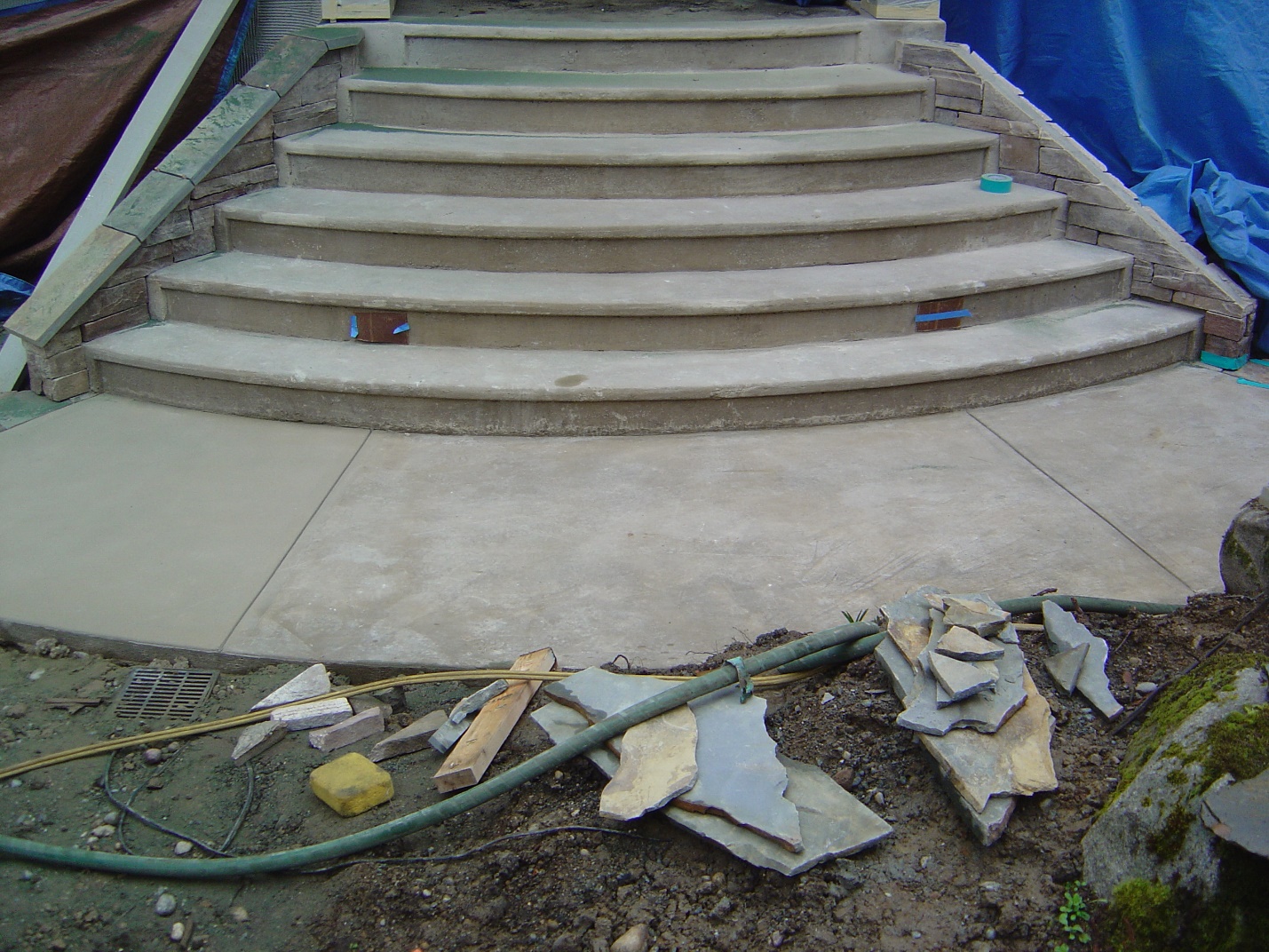 Our crew was asked to architecturally sandblast this newly poured set of stairs to give them the desired look and to prevent them from becoming slick in the rain. The top picture shows the stairs before we started work. The bottom picture was taken half way through the project, you can see the difference between the smooth concrete on the left and the textured, blasted concrete on the right.
---
Do you have a Small Project That Needs Blasting?
If you have a movable item to blast such as a car or small boat, we recommend taking it to one of the local blast booths.

King County
Small Contracts and Suppliers
(SCS) - Certified Company