Concrete Preparation, Restoration, and Polishing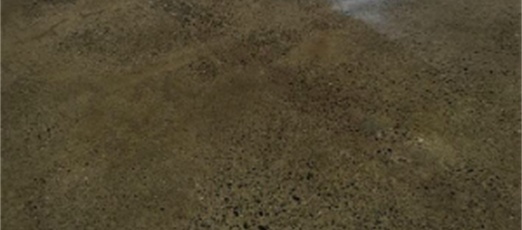 Concrete Preparation
Surface preparation is considered to be the most important step of any resinous flooring application. Improper surface preparation could turn what seems to be a simple process into a lengthy difficult repair. Shot blasting, scarifying, diamond grinding are examples of different means of surface preparation.
Whether the project is line removal from a commercial airway strip, prepare planter boxes on a condo deck for new waterproof coating, or concrete polishing for retail finishing, Crystal Soda Blast is committed to providing the highest quality in concrete preparation contracting services.
We have the tools and staff to accomplish your preparation needs through various methods:
Grinding
Shot Blasting
Scarifying
Scraping
Stain/Seal
We have the tools and staff to clean and profile almost any substrate. We can remove:
V.C.T. Glue
Carpet Glue
Epoxy
Elastomeric
Polyurethanes
Sealants
Crystal Soda Blast is a concrete preparation contractor that is capable of meeting all your concrete surface preparation needs in Washington and Oregon states.
Click Here to View Some of Our Concrete Preparation Projects!
Concrete Restoration and Polishing
Concrete is one of the most durable building materials that man has ever developed, but as tough as it is, concrete will need to be repaired at some point in its life. Crystal Soda Blast has the tools, experience and expertise to restore your concrete back to its original beauty. Often times we can polish the concrete to look even better than when it was first installed.
We can not only remove dirt, grime, and stains from concrete but we can also repair or reduce the appearance of cracks. Restoring and Polishing the concrete at your house or business will dramatically improve the aesthetics of your building.
Click Here to View Some of Our Concrete Restoration and Polishing Projects!
Fill out our request for quote form or call Crystal Soda Blast for a free estimate today!
Types of surfaces
Concrete
Do you have a Small Project That Needs Blasting?
If you have a movable item to blast such as a car or small boat, we recommend taking it to one of the local blast booths.