Restaurant Projects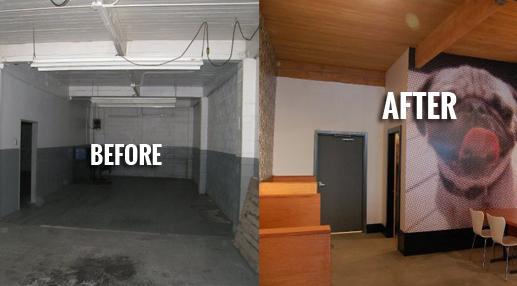 Seattle, WA - Po Dogs Restaurant
This sandblasting job was part of a remodel for a tenant improvement project. An auto shop on Capitol Hill was converted into a hip restaurant that serves unusual hot dogs. We were tasked with blasting the wood ceilings and cement walls to remove the white and grey paint.
---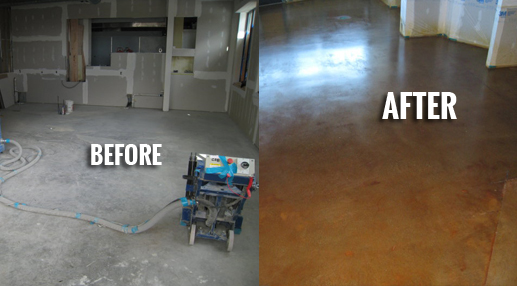 Seattle, WA - Cheeky Cafe
We did both the shot blasting and staining for this tenant improvement project. This space was new construction with apartments above and retail below. We worked closely with the new restaurant owners to pick the color and look that they wanted to meet their limited start-up budget.
We shot blast the field and used grinders on all the edges to achieve the surface that we wanted before staining and sealing this restaurant floor.
---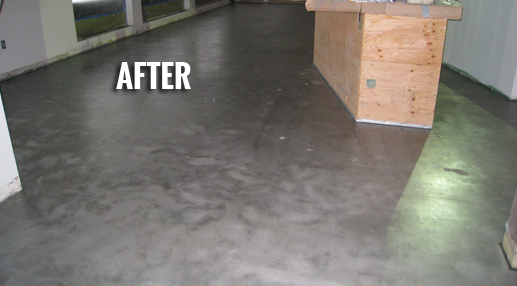 Bellevue, WA - Commercial
We shot blasted the field and ground the edges before sealing this new restaurant floor on Main Street in Bellevue, called Monsoon East. Let us help you make your commercial space both functional and give it that modern, industrial look!
Do you have a Small Project That Needs Blasting?
If you have a movable item to blast such as a car or small boat, we recommend taking it to one of the local blast booths.

King County
Small Contracts and Suppliers
(SCS) - Certified Company