Sand Blasting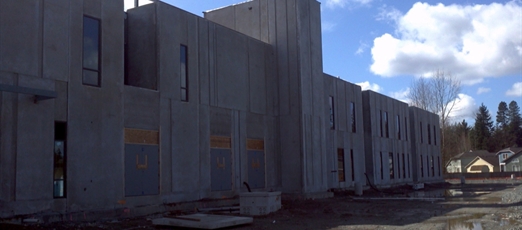 Abrasive Blasting Using Various Medias - Sand, Soda, Dry Ice and More!
Although we started out using only soda to do fire damage restoration over the years we've discovered that soda doesn't always cut the mustard. Sand has its place in our tool belt of medias used to do cleaning, surface preparation and architectural sandblasting. The benefit to using Crystal Soda Blast is that we have the equipment and experience to get the job done right and quickly! We proudly service clients in the Seattle, Portland, Spokane and surrounding areas with their sandblasting and surface restoration needs.
We use Green Diamond sand which contains no free silica, eliminating the risk of respiratory silicosis, making this a product that is safe for those who handle it. Our products are also proven to be environmentally safe. This combined with its inherent properties of hardness and durability makes Green Diamond's sand one that will not only perform well but will also treat you, our employees, and the environment in a safe healthy manner.
Take a look at other projects we did in the Washington and Oregon area or contact us today for a free estimate!
SERVING WASHINGTON AND OREGON SINCE 2001
Types of surfaces
Cement / Asphalt / Plastic / Cast Iron / Brick
Do you have a Small Project That Needs Blasting?
If you have a movable item to blast such as a car or small boat, we recommend taking it to one of the local blast booths.