76 Gas Station Fire, Dry Ice Clean Up
Yesterday, around 9am, a car crashed into a 76 Station gas pump at the 900 Block of James Street in Seattle. After swerving off the road, the car knocked over a gas pump which immediately caught fire. Luckily, no one was injured and the emergency shut-off switch was quickly engaged, preventing any catastrophic damage—although, two cars were severely damaged in the incident.
The resulting damage was a large amount of soot left on the ground, in and around the gas station. The soot was being tracked across the entire station, nearby walkways and even into customers' cars. We were called around 3pm that afternoon to come and clean up the fire damage.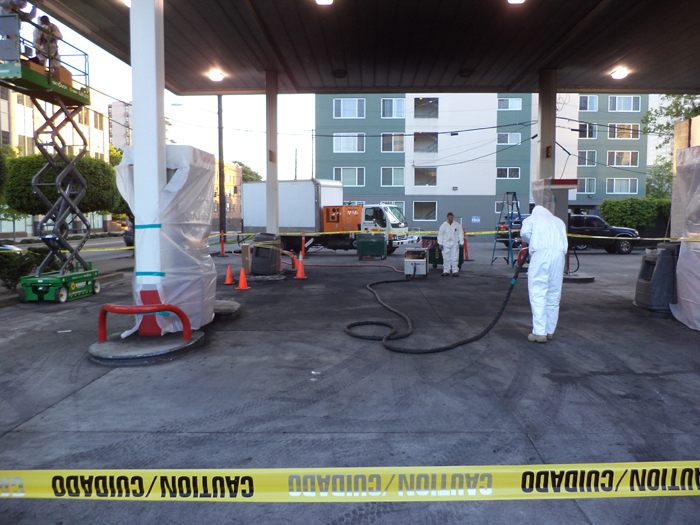 The safest method of clean up was dry ice—which typically takes about 48 hours to order. Fortunately, we had dry ice in stock and were able to start cleaning up the damage by 7pm that evening. We were given a timeframe of 3 hours to complete the first round of this project. During this time, since the rest of the pumps were still operational, the station remained open to customers.
In addition to working around customer traffic, we worked with the City of Seattle Representatives to ensure no contaminates made it into the waterway. Our crews will be returning on Monday to complete the project and return the 76 station to its original condition.
Here's a short video of our crews working on-site.
Have questions or comments? Let us know in the comments section below!