2017 King County Executive's Small Business Awards (FINALISTS!)
Crystal Soda Blast was honored to be a finalist at the 2017 King County Executive's Small Business Awards. This event is held once a year to recognize outstanding small businesses in the King County area.
As you can see from the pictures, the event was a blast!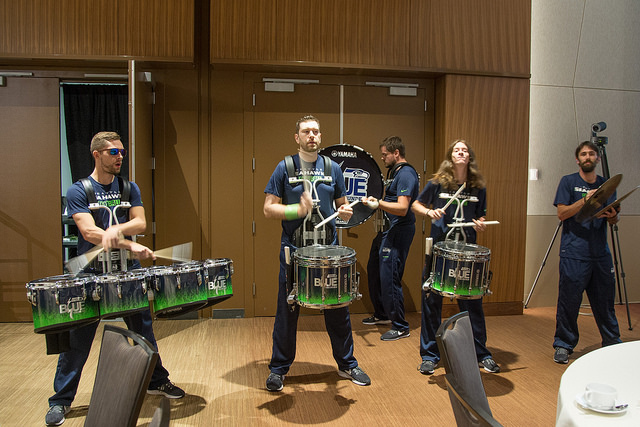 Members from the Seattle Seahawks Band, Blue Thunder!
We were chosen as finalists for the Workforce Development Small Business of the Year category. This category recognizes small businesses with outstanding practices in hiring retaining and developing the skills of their workers. We are proud to be chosen for this category because our employees are very important to us.
Businesses were judged based on merit in their category, innovative business model, workforce development efforts, customer service approach and community involvement. The event was hosted by Patranya Bhoolsuwan of the Kiro 7 news team and many elected officials from cities throughout King County were in attendance. Entertainment for the event included a performance from members of Blue Thunder, the Seattle Seahawks' band!
We are very happy to be able to be a part of this amazing community and take part in this event!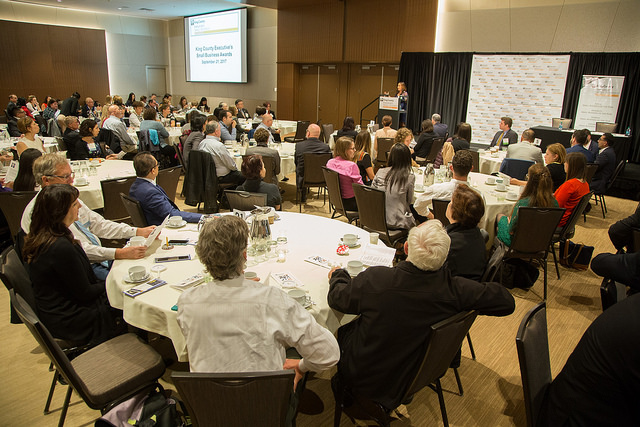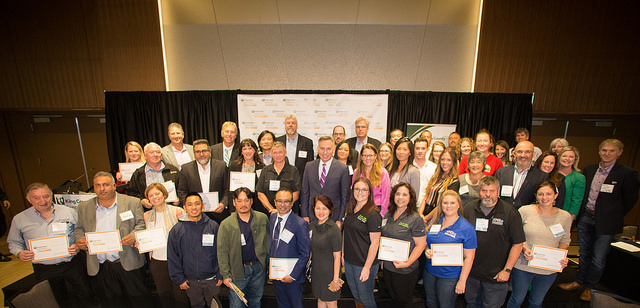 95% of the businesses in King County are considered small businesses; employing 50 employees or less. Among the 71,000+ small businesses in King County, Crystal Soda Blast was chosen as one of only 28 finalists!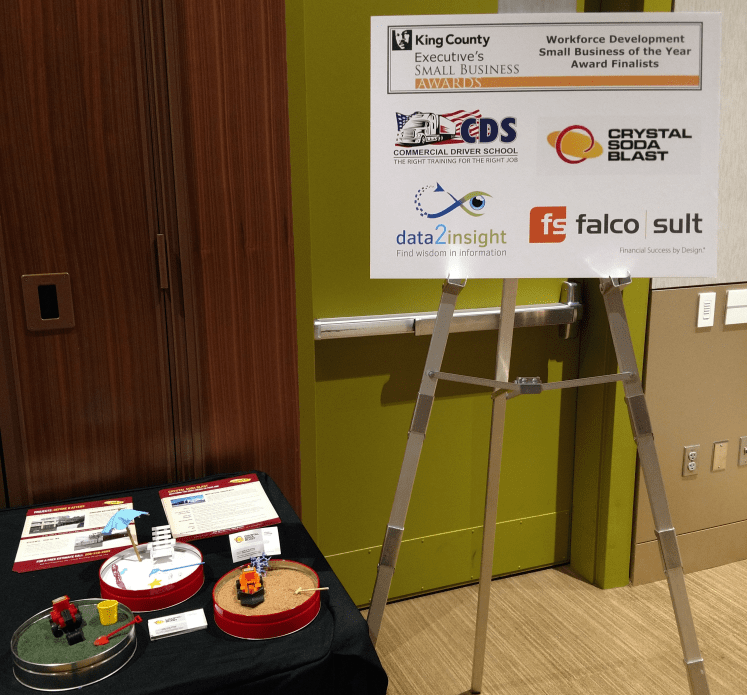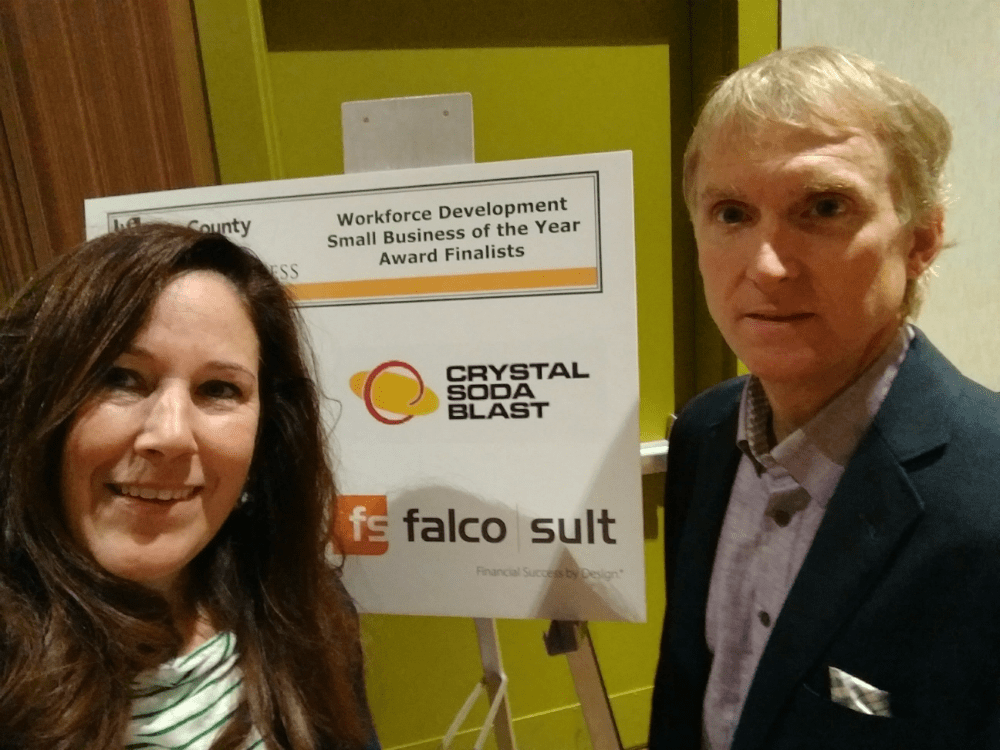 Owners of Crystal Soda Blast, Kerry and Bryan Cordes