Concrete Restoration & Polishing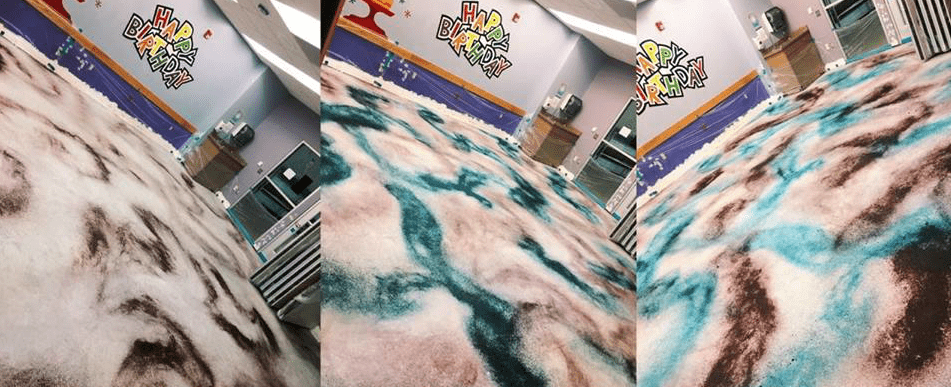 Concrete Polishing is a term often used to describe a style of concrete grinding which gives the surface a decorative finish. Concrete Polishing is beneficial because it can level, harden, and protect the surface and also makes the surface more aesthetically pleasing. The project below is a great example of how concrete polishing can be used to give a surface a great artistic look.
Project Examples
---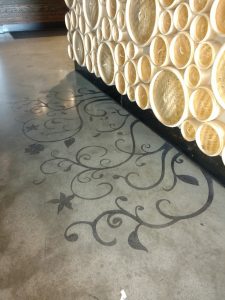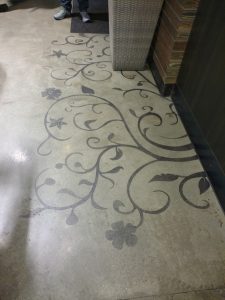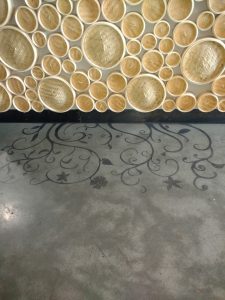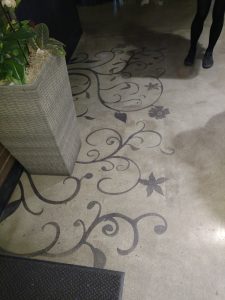 Seattle, WA - Din Tai Fung in University Village
This beautiful concrete polishing project was completed for Din Tai Fung restaurant in UVillage in Seattle Washington. Notice the sharp edges and attention to detail on the designs on the concrete. Projects like these are especially fun because we get to show of the more artistic side of concrete polishing!
---
Federal Way, WA - Federal Way Community Center
Color stages of a concrete polishing job we did for the new birthday room in the Federal Way Community Center. We wanted to make this room look SWEET for all the kids celebrating their birthday so we went for the 'Cotton Candy' look!
---
Seattle, WA - Residential Concrete Restoration
This was a concrete restoration project where there was a fire in the garage that resulted in household items melting onto their concrete floor. We were able to scrape and blast (using non-silica sand) the concrete to restore it to pre-fire conditions.
---
Federal Way, WA - Commercial Leak Damage Repair
This building had a water leak that resulted in Calcium leaching out of the masonry. Someone tried to use a wire brush to clean it off, causing the white calcium to turn black. We could have used dry ice to clean this before the wire brush got in the way.
We used sand (soda and dry ice were too soft) to clean the efflorescence and black marks left by a wire brush. Call the pros. If we can't fix it we usually know what or who can! We can also advise you on chemicals and mechanical methods that could backfire.
---
Do you have a Small Project That Needs Blasting?
If you have a movable item to blast such as a car or small boat, we recommend taking it to one of the local blast booths.

King County
Small Contracts and Suppliers
(SCS) - Certified Company